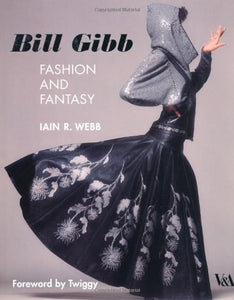 Click on Amazon link to see prices for used copies of this book.
Crowned 'Designer of the Year' by Vogue in 1970, Bill Gibb (1943-1988), barely out of college two years and yet to launch his eponymous line, was to become a major name in fashion history. Gibb's career was prolific, and truly visionary at its finest, but sadly short-lived. His legacy, continued relevance and importance as a designer is apparent today in the work of designers from Giles Deacon to John Galliano.
Famous for his love of romance, soaring flights of fancy and devil-may-care dynamic, Gibb's wildly eccentric combinations of checks, tartans, stripes, floral prints and Fair Isle Knits had never been seen before. This stunning book explores Gibb's background, long-time fascination with historical imagery and the themes that inspired his designs.
Author: Webb Iain R.
Brand: V & A Publishing
Edition: 01
Binding: Hardcover
Number Of Pages: 1
Release Date: 19-09-2008
Package Dimensions: 10.7 x 8.7 x 0.9 inches
Languages: English